[4 Volume Series Bundle] The True Price Action Series : Supply and Demand Trading by Derby Matoma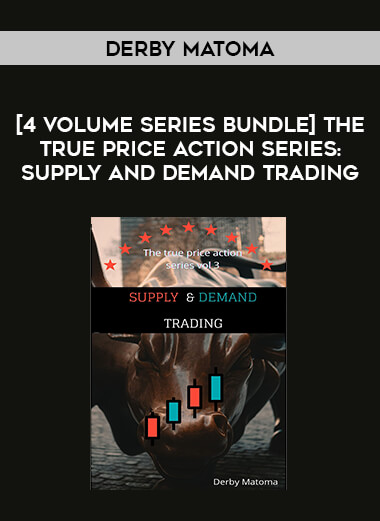 [4 Volume Series Bundle] The True Price Action Series : Supply and Demand Trading by Derby Matoma
Arichive : [4 Volume Series Bundle] The True Price Action Series : Supply and Demand Trading by Derby Matoma
Product Description
This is a 4 volume series book on price action. Volume 1 is for beginners and it goes on until Volume 4 for Advance level. The ebook format is PDF
Market structure is the description of the overall market behavior. A soldier has to know the opponent's behavior to chose the exact weapon to carry to war. Similarly, before applying technical Analysis the trader should know the market they are in . In most cases, traders use correct technical analysis on the wrong market structure. They get burnt quickly and start to wonder what went wrong.
Good technical analysis on the wrong market behavior is wrong. These books focuses on giving the trader an understanding of how the market is behaving through analyzing trends and ranges . While analyzing structure the trader is given technical skills that can help make discretionary choices in trading securities. The book explains market structure as a result of momentum caused by traders and investors.
The trading knowledge in this book can be used in all financial markets, stocks, bonds, futures, forex, and many more. The explanations reflect market drivers. At the end of the book, a beginner-level trader should be able to analyze any security and have a say on potential movements and trading opportunities.
Only pure price action is used .