[Dylan Werner] Advanced True Strength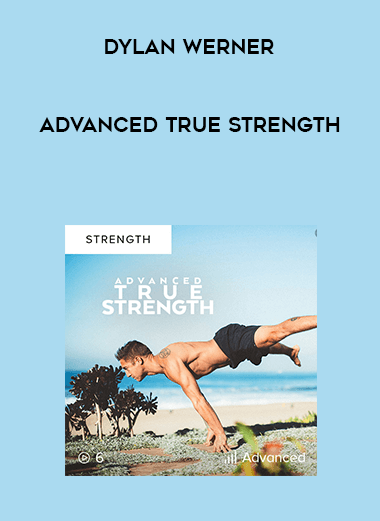 [Dylan Werner] Advanced True Strength
Arichive : [Dylan Werner] Advanced True Strength
1.52 GB
With this plan, you will push yourself harder than ever before and become stronger than you've ever been! Advanced True Strength is the next level after True Strength Builder II, and includes longer, faster, workouts with more challenging static and dynamic movements. If you want to learn to workout like I do, and build strength for the hardest bodyweight movements, this is the plan for you!
This is a full body workout program. It will test the limits of your static strength, your dynamic strength, and at times even your cardiovascular strength. It includes five different workouts that are exactly what I do every day in my own practice. Each workout includes it's own warm up, strength routine, and restorative stretch sequence. The warmup is specifically designed to get you prepped for the strength movements we'll tackle that day.
This plan is serious! The sequences are faster, the movements are more explosive and require more dynamic range of motion. It's very intense and recommended for those who have prepared their body through my other True Strength programs or have extensive experience with Yoga and advanced bodyweight training.
While difficult, this program is a lot of fun. If you want to discover your bodies potential, and test the limits of your true strength, while having a lot of fun exploring new movements, this is the program for you.